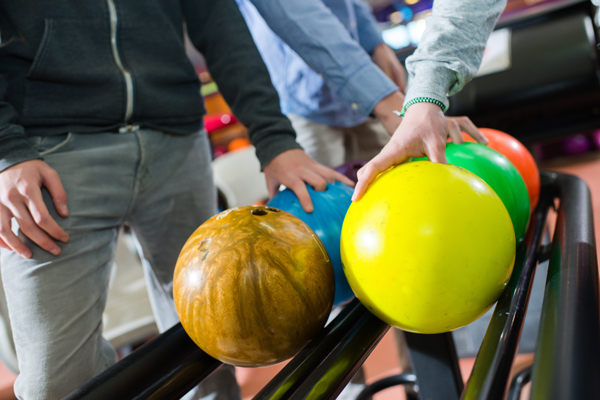 Tenpin Coaching London
At Tenpin Coaching we provide safe and effective tenpin bowling instruction and coaching to students of all ages and abilities across London and the South.
Qualified to BTBA Foundation / ETBF Level 1 and USBC Bronze standards, founder Stuart Watson applies his knowledge and learning using adaptable methods and media to improve the bowlers technical and physical abilities, whilst promoting the sport of tenpin bowling in England.
We are continuously engaged with English Bowling at all levels, from club to international level, and can provide assistance with finding and joining a registered Youth Bowling Club with licenced and DBS-checked instructors, through to regular leagues – both scratch and handicap scoring - and onwards to bowling for your County and Team England.
---
Coaching Packages
At Tenpin Coaching we use various methods to provide the most effective coaching program both on and off the lanes, and to communicate with our students and bowlers in general.
The below packages are only a guide, each bowler has different needs and objectives. During your initial assessment and discussions, and in conjunction with your online form information we will help you to choose which plan suits you best, and from there build your class and practice schedules to suit you personally.
Birthday Parties
Can include a mini-event
We can provide winners trophies, medals
We can provide genuine bowling pins for guests to sign
Corporate Days
Ensure guests are aware of how to bowl safety to avoid injury
Help increase scores and competitiveness for a more memorable day
Can provide trophies and a bowling momento for every participant
Novices & Beginners
For young beginners we help them get started safely
Explain the game, what everything does
Teach them to bowl the ball straight and make basic adjustments
Build confidence with encouragement and achievable goals
Provide worksheets to take away and practice with
Introduction to the NAYBC, Youth Bowling Clubs and junior competition
Recreational & League Bowlers
For the older youth bowler, adults and seniors who bowl for fun
Help to improve technique
Help with approach, timing and swing
Spares shooting
More advanced techniques and technical insights
Introduction to the range of competitive tours available from the BTBA and NAYBC
Competitive & Sport Bowlers incl. Leagues and Tours
Introduce a programme of assessment and modernisation where it suits
Develop techniques to strengthen swing-plane, timing and finish
Use of different oil patterns and 'in play' coaching
Discuss bowlers event schedule to assist in maximising quality of events